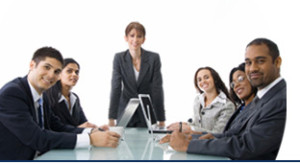 Established in 1985, Wright Office Solutions, Inc. has provided exceptional solutions
and services that streamline business processes
and help establish a dependable platform for future growth. The Wright Office team has developed applications for many clients, both end users of applications and software manufacturers, meeting a wide range of needs including Accounting, Training, Software, Networking and General Technology Services. Clients enjoy immediate attention by deeply knowledgeable solution providers.
Solutions

| | | |
| --- | --- | --- |
| | | |
| Consulting | Services | Training |
Whether large or small, clients depend on our knowledge of the construction industry and accounting practices to improve internal controls, streamline operations and recommend client specific solutions. By combining current knowledge of information systems software and hardware with specialized industry expertise we provide practical comprehensive solutions to your business needs.
Our staff of professionals provides the expertise required for accurate data recovery, repairs and modifications, conversions and custom interfaces. Whether it's a complex reporting need or a conversion of thousands of records our staff has the experience to complete the task with the least amount of disruption to your company's daily operations. Our background and abilities, with recognition of payroll expertise for union and special tax reporting, provides our clients with the resources needed to effectively generate profitable business solutions.
We provide training for software manufacturers, Wright Office Solutions products and client specific solutions. We offer Web based and onsite solutions performed by industry experienced professionals.
Whether your goal is to modernize your process by leveraging new technology, automating office procedures, or internal staff training, Wright Office Solutions has the knowledge and experience to meet your needs.